Why do we choose TMT bars for the Construction Works?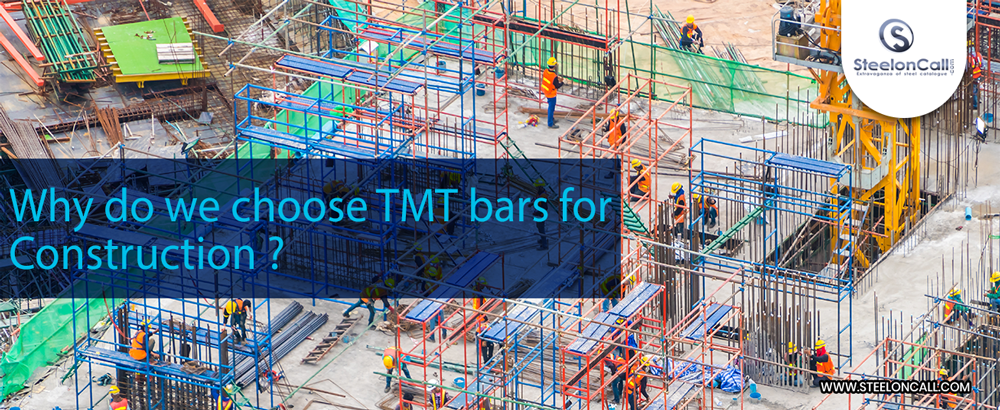 TMT Bars
Thermo-Mechanically Treated bars are commonly known as TMT. They are high-quality support bars having extremely hard external and a soft internal center. This procedure includes fast extinguishing of the hot bars through a progression of water streams after they take off of the last plant stand. The bars are cooled, enabling the center and surface temperatures to balance. Since the inner surface is soft and the outer surface is hard it has both high tensile & elongation properties.
Highlights of TMT Bars
1. Higher tensile strength available FE500/550/600 grades
2. More ductile i.e higher elongation before break
3. Magnificent weldability without loss of solidarity at welded joints
4. Higher Earth Quake resistance / higher shock absorbing capacity
5. Higher corrosion resistance Critical investment funds at the expense of a steel
6. There are a few criteria that one has to remember while choosing the TMT Bars, being utilized in the development are of adequately high caliber.
Components to Check TMT bars
Grade

The Grade is embossed on each TMT bars like FE500/D, FE550/D, FE600/D. FE indicates the minimum yield strength in N/mm2 of the bar. Where D denotes ductility of the bar.

Check Brand

Always utilize the mainstream brand of steel bars as they may have a specific quality. It is fitting to utilize the brand proposed by your basic expert or utilize the legislature endorsed the brand. The brand name is embossed on each bar like VIZAG TMT, TISCON, NEO STEEL, etc.

Check Certification

Ensure test certificate issued along with material for its properties.

Corrosion Resistance

Primary Steel has more corrosion resistance than others because of better chemical properties.

The Naked Eye Test

Simply get a bar and check whether the maker's brand is available on each meter of it. The bars should not look rusty, corroded, clearly. Additional, check whether the finishes of each heap of TMT Bars are of equivalent length. At long last, guarantee each bar in the group has the logo of the TMT bar organization, as a general rule.