How to use Binding Wires in Constructions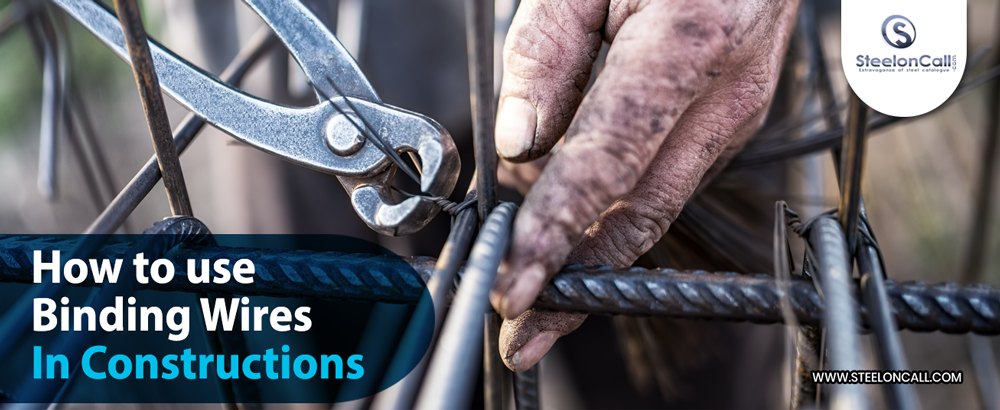 Binding Wire
Binding Wire is used for the purpose of tying applications in the field of construction. It is used extensively in the construction sector for tying the rebars at the junctions/joints so as to keep the structure intact. Binding wire is made of mild steel.
Types of Binding Wires
Binding wire has the following types where they are used.
Constructional Binding Wire, Made by Straightened Cut Wire
Black Annealed Binding Wire,For Daily Tying Uses
Galvanized Iron Binding Wire
Small Coil Rebar Wire
Tie Loop Tie Wire,
Binding Wire for Packing
U Type Binding Wire
Book Binding Wire(Stitching Wire)
Galvanized Wire
Stainless Steel Wire
Brass Wire Aluminum Wire
PVC coated binding wire
Diameter & Specifications:
Binding Wire is coated with a diameter of 0.16 mm - 2 mm The commonly used diameter is 0.8 mm, 1 mm and 1.2 mm Binding wire used in Structural steel is 12 Kg per Ton It is required to tie 1 Ton of 8 mm bars will be near to 12 Kg 1 Ton of 28mm or 32 mm bars will be close to 7kg
Benefits of binding wires
A Binding Wire manufacturer in India makes these wires flexible enough to fit the multiple usage needs repeatedly The tensile strength of the wires helps in binding the knots without any breakage Annealing allows the wires to stay soft for ease of application They help in pouring the concrete into the frames without dislocation of the rebars To secure secondary frame designs like chairs, spacer bars in construction Holding lapped bars in an ideal position
Different ways of Tying Binding Wires
There are 6 ways of tying binding wires.
Simple Tie - Light floor mats
Wall Tie -Vertical mats
Double-Strand Single Tie - Heavy works
Saddle Saddle
Tie with Twist - Heavy mats to be lifted by crane
Cross Tie - For no twist in bars