Discover, connect and trade on SteelonCall - India's most trusted online steel marketplace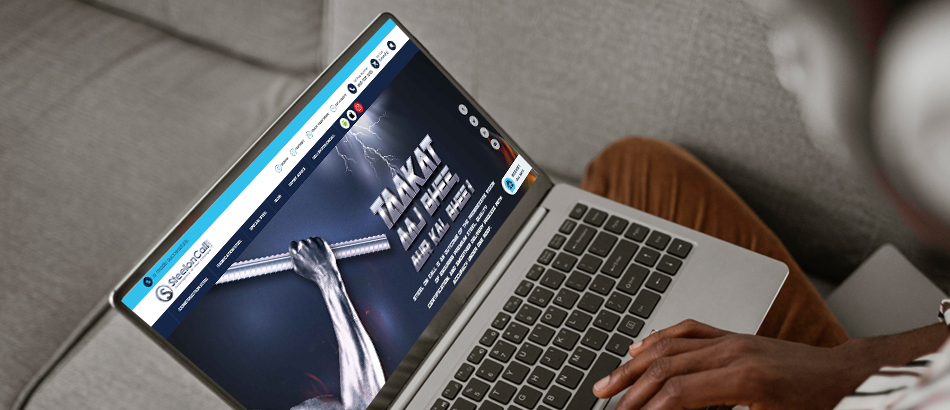 In the past decade,e-commerce has readdressed the buying behaviour of consumers across the world. While digitization and virtualization of the business are veritably visible in parts similar as fast- moving consumer goods, electronic goods, fashion particulars, healthcare, food, trip and tourism and indeed online literacy,e-commerce is now dismembering the steel force chain, as well.
The forthcoming sector comprises a sprinkle of players in its operations of supplying critical metals to buyers. The majorly includes diligence similar as construction, manufacturing and other perfection engineering needs. Really, thee-commerce platform is getting more and more popular with manufacturers, dealers, buyers and druggies.
All the stakeholders in this ecosystem can discover stylish in quality products, connect buyers with the leading manufacturers in the country, compare prices and offers and elect what fits their conditions.
Among thee-commerce players in this member, Hyderabad grounded SteelonCall is considered to be the largest in the country and one of the most trusted. One of the main reasons for this is the fact that the platform is devoted entirely to steel and it covers the entire value chain ecosystem in the sector.
SteelonCall Dedicated to Steel

Established in April 2016, SteelonCall is devoted to sourcing directly from the manufacturers and delivering quality steel to buyers. The operation platoon's sphere moxie in the steel business helped them to make a robust platform, streamline and transfigure the way steel business is conducted in India.
Moment, at the valve of a click, SteelonCall lays open a wide range of steel products including Construction grade steel, fabrication and special steel. These also include MT bars, MS round, binding line, fabrication steel, light structurals and heavy structurals.
Valued by customers for its offerings

SteelonCall is one of the top online steel trading platforms for the varied benefits it offers to buyers.
Only vindicated suppliers and reputed brands are vended online on this platform. Being 100 responsible to buyers, SteelonCall offers a certificate of quality with every purchase.
SteelonCall offers free deliveries to guests across India. This is an important reason for the company's leadership position in the assiduity. Typically, transportation is a huge cost that adds to the bottom- line of any design cost.
SteelonCall offers buyers easy refunds in case of returns or cancellations of orders.
Buyers can place orders of any size/ volume. Steelon Call doesn't contend on any minimal order.
SteelonCall offers a guarantee on weight and quality of product by furnishing live rates of the brands that vend on the platform.
Since its commencement, the launch-up has supplied further than tonnes of steel with a sale value of over 332 crore. Presently, the company services guests in Andhra Pradesh, Telangana, Maharashtra, Karnataka and Orissa. The plan is to have apan-India presence, make five storages and have hookups with further steel companies in addition to Vizag Steel.
Trusted by leading clients
The platform has around 350 registered merchandisers, prominent among them being AR Brands, Vattam Steels, Srinivasa Steel Traders, and Manikonda Steel Agencies. It has erected a pious customer base of over 3000, including reputed builders, contractors and individual house owners. PVR Systems, Haigreeva Systems and Appolline Energy are some of the prominent ones.